In this post, we're sharing 7 beauty brands that are made in the USA.
You can celebrate the Fourth of July every day when you incorporate products that are made in the USA into your beauty routine!
Hey! Before we get started, I just wanted to let you know that this post may contain affiliate links. What does that mean? If you click on one of the links and make a purchase, I may receive a small commission at no extra cost to you.
Don't worry, I only recommend products that I personally use and love, so you can trust that I'm not just trying to make a quick buck. If you want to learn more about how I use affiliate links, be sure to check out my privacy policy. Thanks for supporting me and this blog!
Why Buy USA-Made?
Aside from patriotism or wanting to promote more local brands for the economy, there are greater implications for supporting stateside-based companies…
More Inclusivity.
US markets are seeing a major push towards a more diverse representation in beauty campaigns and products; advertising includes a wider range of skin tones and products offer a range of shades to better match various skin tones. I recently listed a few brands contributing to this inclusivity expansion here. Be sure to check it out if you've been wanting to shop from more inclusive brands!
Additionally, an increasing number of beauty brands are founded by people of color who are catering to specific cultural beauty needs. This direct empowerment of local communities by supporting businesses made for and by its members is fairly unique to the United States. Overall, the American beauty industry is making strides towards diversity, which is often missing from a lot of brands catering to potentially fewer consumers with more rigid beauty standards.
Ethical and Clean Ingredients & Practices.
Secondly, there is a growing trend towards sustainable, ethical production practices and natural, organic ingredients. Sometimes, these claims are inflated for marketing purposes, but there is a clear consumer effect. According to this study published by Dominique Petruzzi, 86% of the Gen Z consumers surveyed in 2021 claimed to search for sustainable products specifically. This is followed by 80% of Millenials, 72% of Gen X, and 68% of Boomers. Americans by and large want to feel good about their purchases!
As a result, there are several boxes that many Americans check off when they're searching for products on vendor sites: clean beauty, paraben-free, vegan, cruelty-free, aluminum-free, sustainable packaging, etc.
While I feel like sustainability is best as a consumer practice and not simply as a selling point (you can read more about my personal sustainable practices here), the movement towards becoming more informed as a buyer undoubtedly leads to more innovation. Hourglass (an LA-based company) is a great example. As you might know, most red pigments are not vegan. The industry standard uses carmine, which essentially is made from crushed-up beetles. In 2021, Hourglass developed the first vegan red lipstick with its proprietary synthetic pigment, Red 0. Since then, I've noticed more vegan pigments like this on the market.
In short, supporting brands manufactured in the USA is great if you believe that makeup is for everyone no matter their lifestyle, skin color, or preferences.
Important: Check the Label
"American made" or "made in America" is not the same as "USA made" or "made in the US/USA."
When it says "American made" or "made in America" it could also mean that the products were made in Canada, Mexico, Central America, and South America. For this post, I am only focusing on brands that make their products in the USA.
Popular Beauty Ingredients Sourced in the USA
Before we dive into my list of beauty brands made in the USA, I thought I would share a few key ingredients that are often found in beauty products sourced in the USA. Knowing where ingredients come from helps us make informed decisions about the products we use on our face, skin, and hair.
We often source these popular ingredients in the United States:
Aloe vera
Aloe vera cultivated in the USA earns its reputation for superior quality thanks to the favorable climate, soil, water, and cultivation practices. Moreover, it's frequently grown without pesticides or herbicides.
Uses:
Moisturizes the skin: Aloe vera is a natural humectant, which means that it helps to attract and retain moisture in the skin. This can help to keep the skin hydrated and prevent it from drying out.
Soothes irritated skin: Aloe vera has anti-inflammatory properties, which can help to soothe irritated skin. This makes it a good choice for people with sunburn, eczema, or other skin conditions.
Protects the skin from the sun: Aloe vera contains antioxidants that can help protect the skin from the sun's harmful UV rays. This can help to prevent premature aging and skin cancer.
Conditions the hair: Aloe vera can help to moisturize and condition the hair. This can make the hair feel softer and more manageable.
Removes makeup: Aloe vera can remove makeup without drying out the skin. This makes it a gentle and effective way to remove makeup.
Jojoba oil
This oil originates from jojoba plant seeds native to the southwestern region of the United States, specifically in Arizona and California. In contrast to jojoba sourced from other regions, jojoba grown in the US is frequently regarded as being of superior quality due to its purity and the absence of pesticides or herbicides in its cultivation. Its uses are plentiful and extend as far as topical pharmaceutical remedies and creating shelf-stable cosmetics.
Uses:
Moisturizes and promotes a healthy skin barrier: Jojoba is rich in fatty acids, wax esters, and antioxidants. These highly emollient properties help the skin build and retain a moisture "wall" which protects your skin not only from losing its hydration but also against free radicals (like UV rays).
Healing: Jojoba oil is also known for containing vitamin E. Not only are these antioxidants great for protecting your skin, they also promote skin healing. It's often used in topical treatments for scar recovery, yellow nails, wounds, dark under-eyes (source), etc.
Acne solution: If you have acne-prone and/or oily skin, staying moisturized while keeping those pesky breakouts at bay can be a challenge. Jojoba oil is non-comedogenic and helps control sebum levels (aka it doesn't clog your pores).

Side note: Oily skin is dry skin that overcompensates by producing too much sebum. Unsure if this applies to you? Check out my free skincare guide. Already know this applies to you? My oily skincare routine may be helpful!

My favorite uses: Oil cleansers and cuticle oils.
Mainstream Brands Made in the U.S.A.
If you're interested in incorporating more American-made products into your makeup routine, here is a list of 8 beauty brands made in the USA (4 mainstream + a bonus and 3 indie) that are 100% made in the United States:
Smashbox
Smashbox is a well-respected brand in the beauty industry, and its products are known for their quality, innovation, and long-lasting wear. The brand is also known for its creative marketing campaigns and collaborations with celebrities and influencers.
Brief History
Smashbox was founded in 1996 by Dean and Davis Factor, great-grandsons of Hollywood makeup legend Max Factor. The brand was born out of Smashbox Studios, a photography studio in Los Angeles founded by the Factors in 1990. The cosmetic line initially served the needs of photographers and models at Smashbox Studios with products formulated to be long-lasting and camera-ready. In 1998, Smashbox launched its Photo Finish Primer, one of its most popular products. I've even carried it in my pro kit!
Some of Smashbox's most popular and innovative products include:
Photo Finish Foundation Primer
This cult-favorite primer is known for its ability to create a smooth, flawless canvas for makeup.
Always On Liquid Lipstick
This long-lasting lipstick is available in a wide range of shades and is perfect for everyday wear.
Full Exposure Mascara
This volumizing mascara gives lashes a dramatic lift and curl.
Step-By-Step Contour Kit
This easy-to-use contour kit helps to sculpt and define the face. However, I like to use it to contour my eyes the most!
bareMinerals
Brief History
bareMinerals was founded in 1995 by Leslie Blodgett, who was inspired by her own struggles with acne. She wanted to create a makeup line that was both effective and natural, and she saw the potential of mineral makeup to provide both.
The Original Loose Powder Foundation was the first bareMinerals product released in 1996. This foundation contained a blend of minerals that provided sheer to full coverage, and it was also oil-free and non-comedogenic, reducing the likelihood of clogged pores. The foundation was an instant hit, helping establish bareMinerals as a popular brand.
By 1997, bareMinerals began selling its products on QVC, quickly becoming a household name. Although Shiseido acquired bareMinerals in 2007, the brand has maintained its position as a leader in the mineral makeup market.
Some of the bareMinerals' most popular and innovative products include:
Original Loose Powder Foundation
This is the brand's signature product, and it is still one of its best-sellers. It is a lightweight, mineral-based foundation that provides sheer to full coverage. I would use this product on my clients with more oily and/or combo skin.
BarePro™ Liquid Foundation
This is a full-coverage foundation that is water-resistant and long-lasting.
Besame Cosmetics
Besame Cosmetics is a vintage-inspired makeup and skincare brand that is based in California known for its high-quality, unique, and nostalgically packaged products. The brand offers a range of makeup and skincare products, including foundations, blushes, eyeshadows, and lipsticks, as well as makeup brushes and tools, all with beautifully vintage aesthetics.
Their red lipsticks are perfect for the holiday season! One of my favorite products made it on my gift guide.
Here are some of Besame's most popular and innovative products:
This multipurpose and low-waste product is reminiscent of 1920's film makeup. If you're a fan of retro aesthetics or historical beauty, this may be right up your alley.
Besame's lipsticks are recreations of actual shades that were available during their respective years. Their range of colors draws inspiration from classic Hollywood and different decades, but this particular lipstick is a versatile brick red shade that works for anyone.
Hourglass
Originally founded in 2004 by Carisa Janes (you can thank her for helping create some of Urban Decay's iconic shades, like Gash) to address her complexion concerns, Hourglass is a science-driven luxury brand focused on innovating products with cruelty-free in mind. Developed and manufactured in California, the company donates a percentage of annual profits from their site as well as 5% of their annual profits from their Unlocked series to Nonhuman Rights Projects.
Here are some of Hourglass' most innovative and popular products:
This tubing mascara is perfect for those who want the drama of long, super-defined lashes.
The Veil line is perhaps the origin story of Hourglass. Developed to blur skin imperfections with a soft, natural finish while also containing all the good stuff, this primer is perfect for those with oily, sensitive, or combination skin. Even just a little on the t-zone is great for oil control and reducing the appearance of pores.
The first carmine-free, vegan red lipstick. Made without beeswax and you can purchase refills when you're on empty!
For that glow-from-within look, this finishing powder palette is perfect for those who want radiance without looking too sparkly or shiny.
Bonus Product: Maybelline Mascara
The oldest brand on this list, Maybelline has been around for over 100 years. While not all of their cosmetics are made in the US, their iconic mascaras are. For that reason, I had to include it!
Brief History
Thomas Lyle Williams founded Maybelline in 1915 after being inspired by his sister, Mabel. Mabel had been applying a blend of Vaseline and coal dust to her eyelashes to achieve a fuller, darker look. Williams used a chemistry set to modify the formula, creating "Lash-Brow-Ine". To honor his sister, he renamed the product Maybelline.
In 1917, the company produced Maybelline Cake Mascara, "the first modern eye cosmetic for everyday use". By 1959, Maybelline invented the spiral or twisted brush we know and love today. In 1964 Maybelline introduced Ultra Lash; while not the first automatic mascara (tube of activated mascara + wand, which can be credited to Helena Rubinstein's Mascara-Matic in 1957), it was the first mass-produced version of such a product. Finally, in 1971 the iconic Great Lash came into existence as the first water-based, wax-free formula.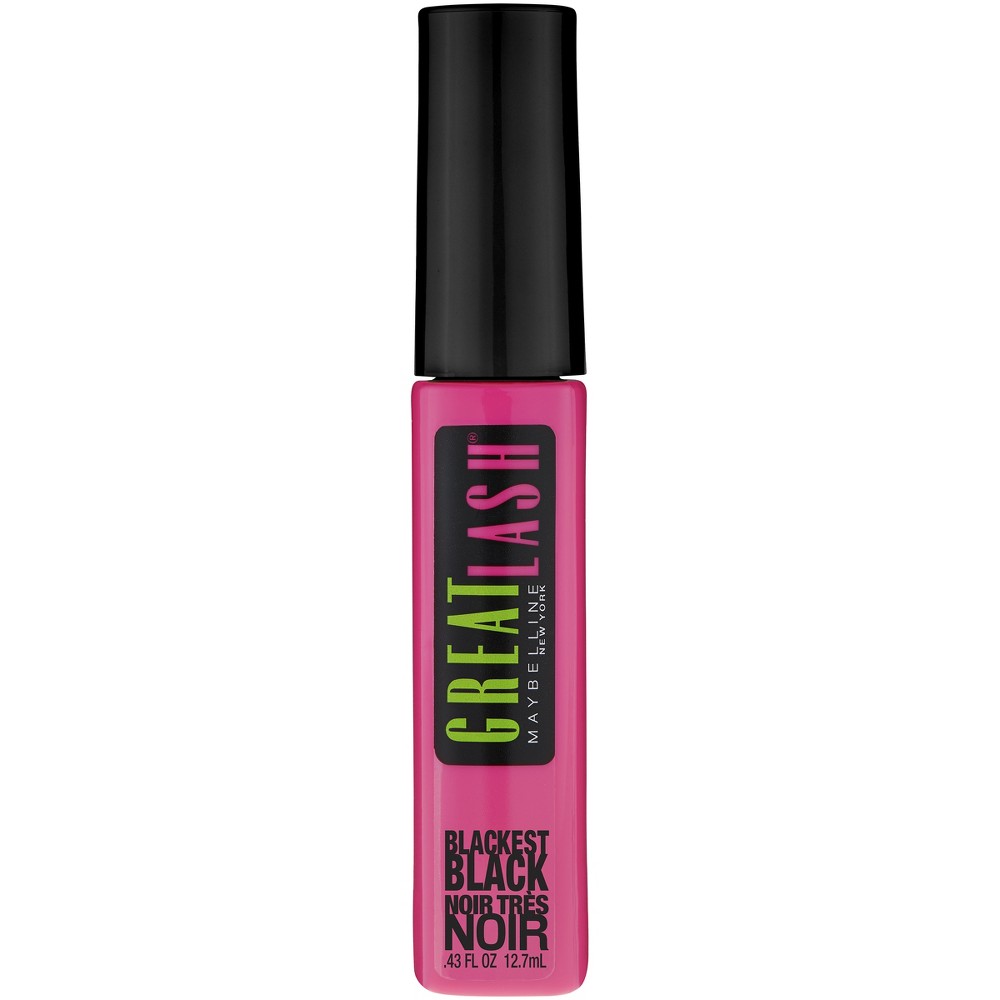 This mascara is one of the most popular mascaras in the world. It is known for its long-lasting formula and its ability to volumize and define lashes.
Indie Brands Made in the USA
MOB Beauty
Founded by makeup artist turned chief chemist and managing director of MAC Cosmetics, Victor Casale co-founded MOB Beauty. Inspired by the diverse beauty of Los Angeles, MOB Beauty aims to create products that work for all skin tones and types.
MOB Beauty products are formulated with nourishing ingredients for the skin in mind and are free from harsh chemicals and synthetic fragrances.
The brand offers a range of makeup and skincare products, including but not limited to foundations, concealers, eyeshadows, lipsticks, and tools. With their sustainability initiatives, they are the perfect products for your capsule makeup bag.
Here are some of MOB Beauty's most innovative and popular products: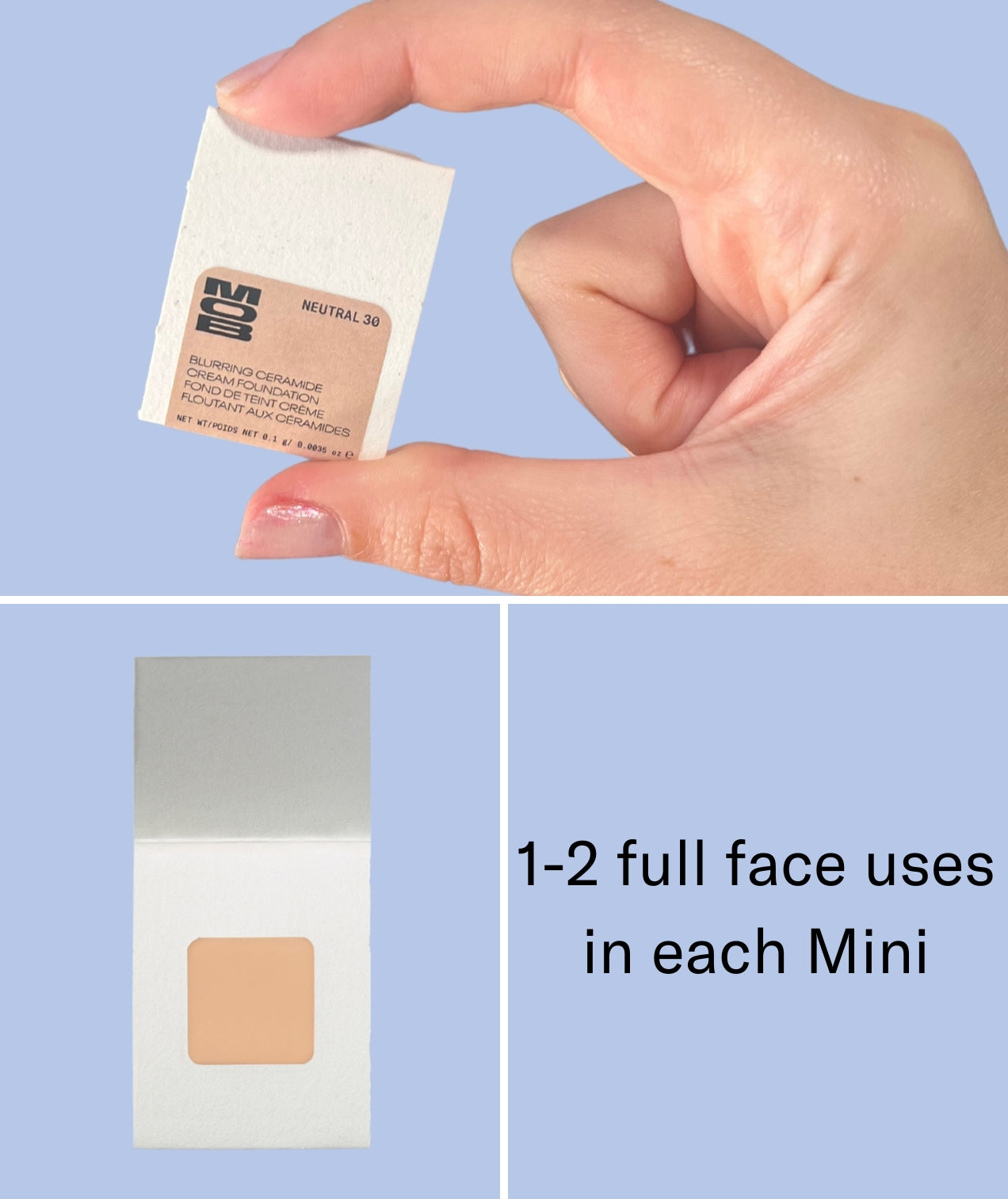 This foundation is lightweight and buildable, with a blurring effect that helps to smooth out the appearance of fine lines and wrinkles. It is also oil-free and non-comedogenic, making it a good choice for those with oily or acne-prone skin.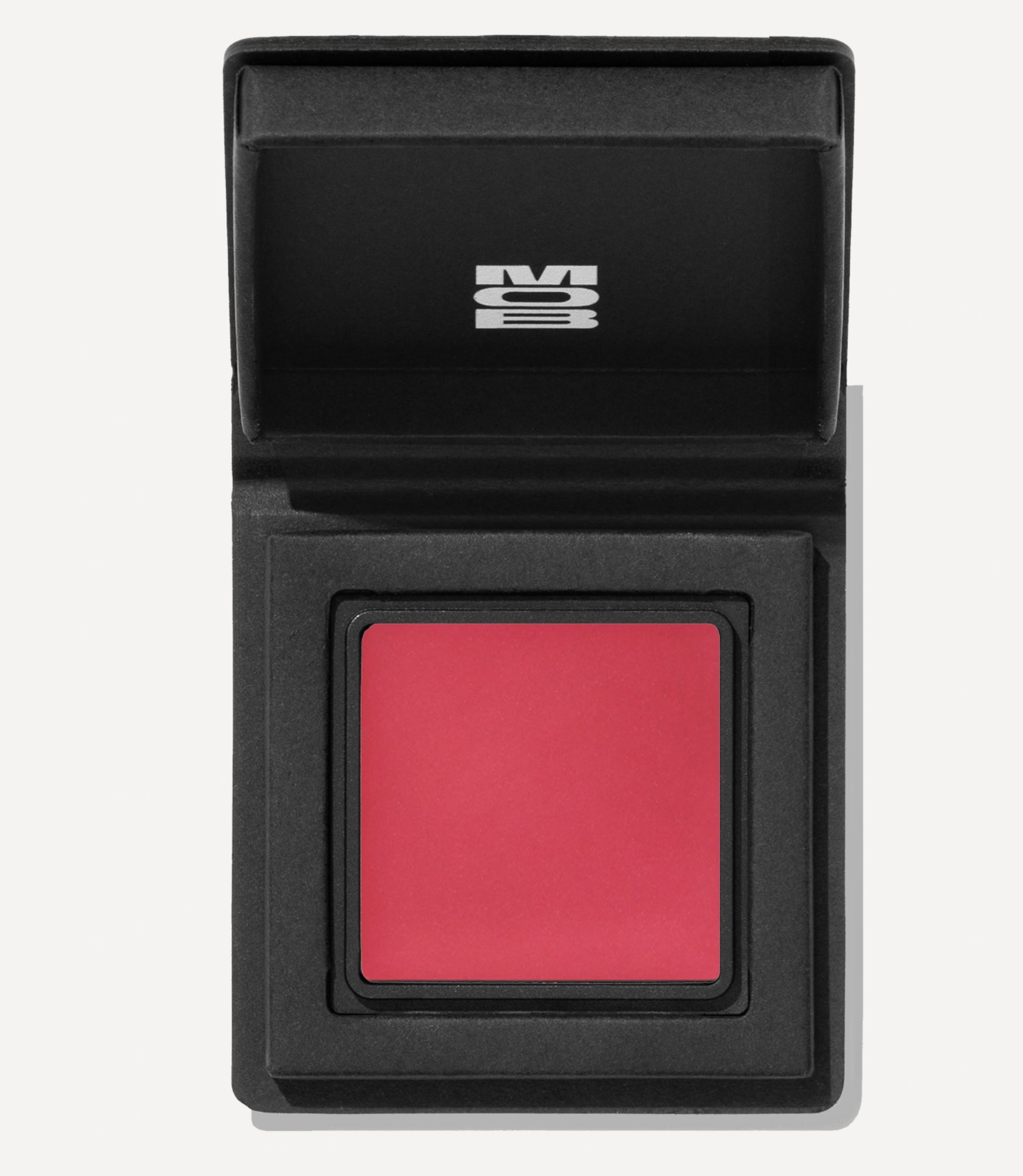 This blush is long-wearing and buildable, with a natural-looking finish. Made with a blend of clays, this blush absorbs oil and keeps the blush in place.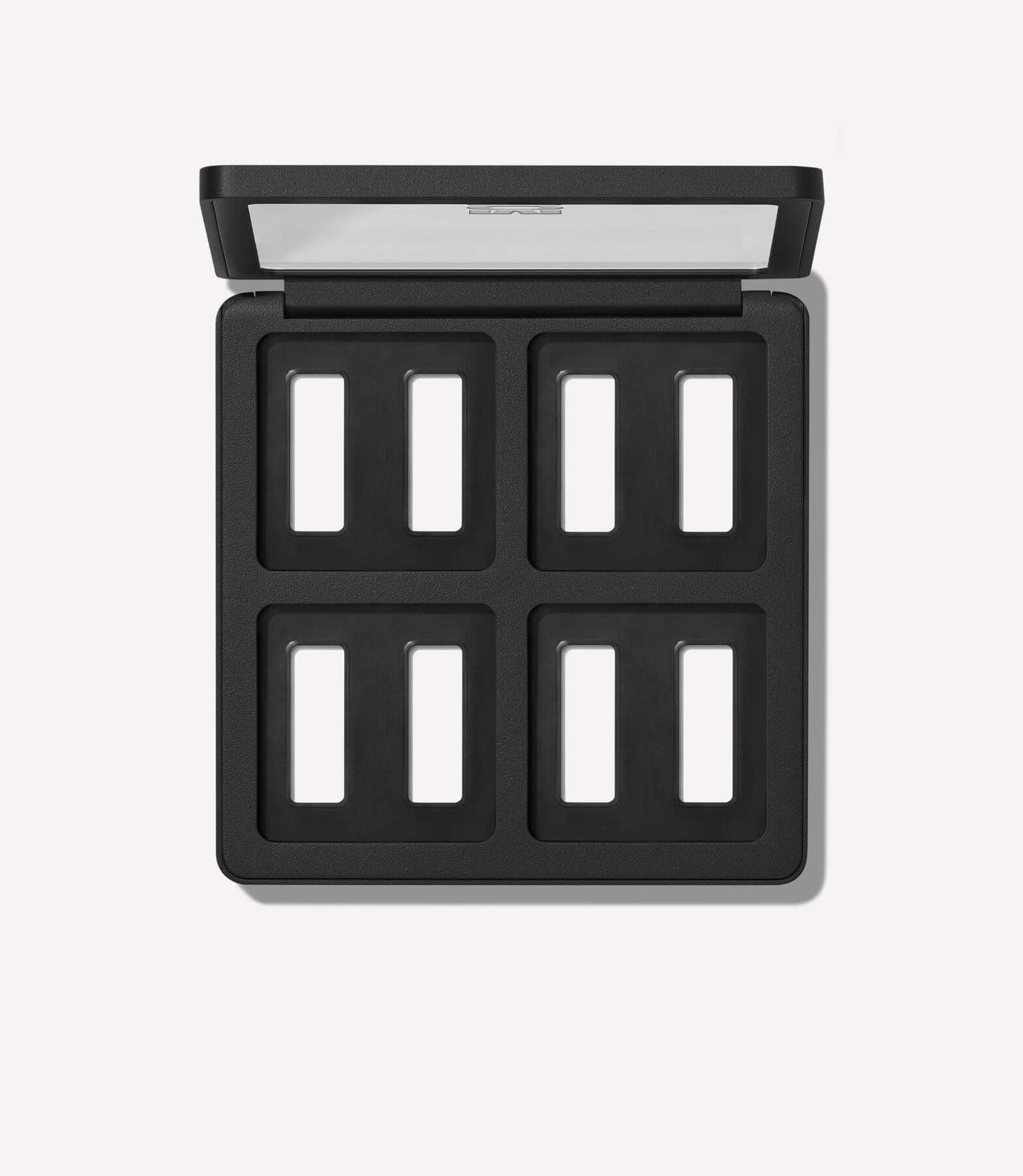 If you've listened to my podcast, you know I am a big fan of depotting. However, if you don't already have palettes and products available to depot in the first place, having a highly customizable palette could be an avenue to getting all your needs in a compact, refillable package.
B3 Balm Beauty
B3 Balm, a skincare brand hailing from the United States, has earned a reputation for its nourishing and versatile products. They craft their natural skincare items using top-notch ingredients, offering exceptional quality at an affordable price point, particularly when contrasted with bigger, well-established brands.
Beauty industry veteran Brooke Carlson established this brand with the conviction that skincare should be straightforward, efficient, and reasonably priced. The B3 Balm Beauty skincare line is formulated with natural/organic ingredients, free from harmful chemicals, synthetic dyes, and fragrances.
They make a variety of products suited to your skin type. Don't know your skin type? Click here.
Here are some of B3 Balm Beauty's most innovative and popular products:
Astraea Facial Oil
Vitamin and antioxidant-rich, this facial oil is great for those with oily or acne-prone skin that still needs some deep hydration.
Lillie Luxury Facial Oil
Perfect for those of us who age! This oil is rich in fatty acids like Omega-5, lavender, and rosehip, making it super hydrating.
RMS Beauty
RMS Beauty is renowned for its natural, organic, and non-toxic products made in the USA! Makeup artist Rose-Marie Swift founded the brand with the belief that healthy skin is the foundation of beauty.
The formulations of RMS Beauty products feature nourishing, plant-based ingredients, devoid of harsh chemicals, synthetic preservatives, or artificial fragrances. Beyond the benefits to your skin, their organic beauty products come in eco-friendly, reusable, and recyclable packaging. By choosing RMS Beauty, you not only pamper your skin with some well-deserved TLC but also contribute to environmental conservation.
Here are some of RMS Beauty's most innovative and popular products: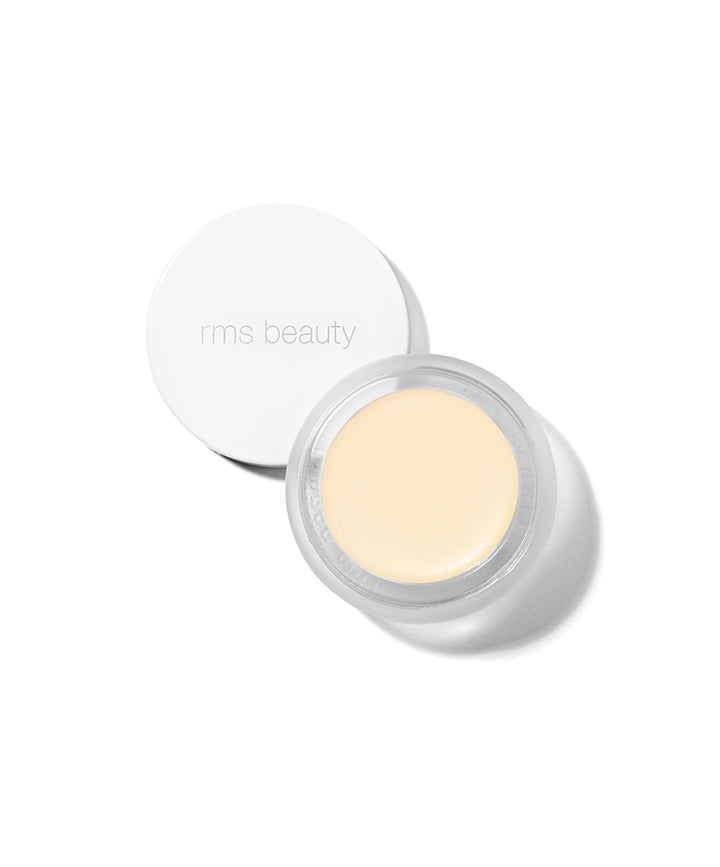 This lightweight and buildable concealer is perfect for those who need a little skin refresher without getting too cakey. I personally love this under the eyes.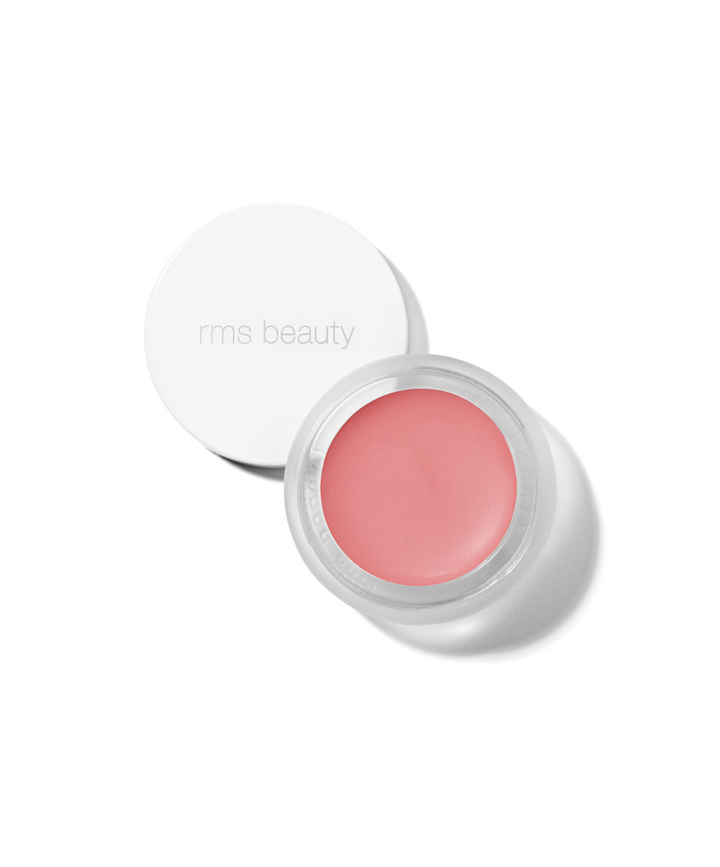 This is perfect for those building a capsule makeup collection. Made with hydrating shea and cocoa butter, builds the perfect monochrome look.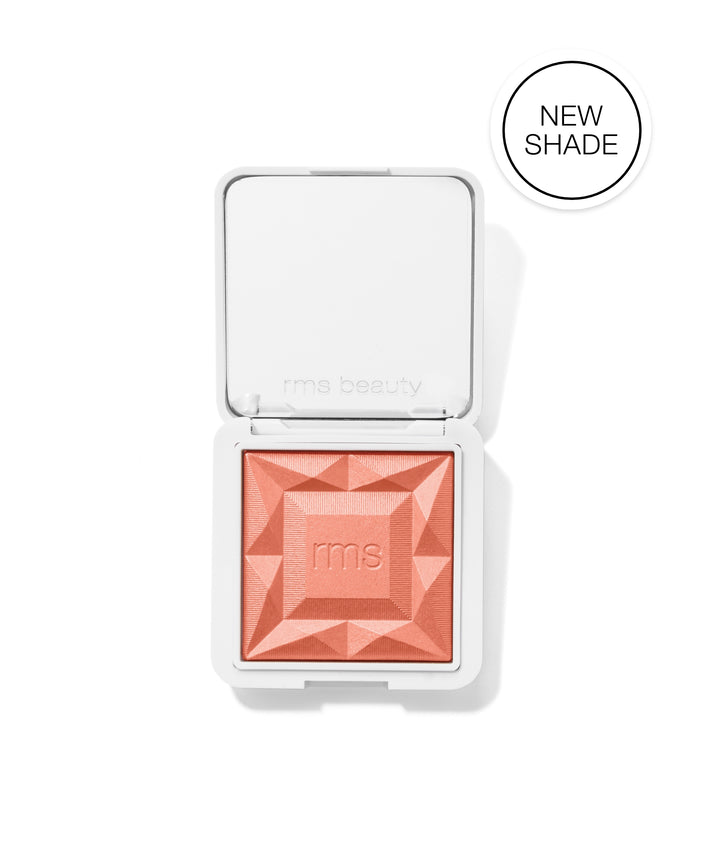 This talc-free "wet powder" gel is the best of both cream and powder; buildable and perfect for those who have dull or dry skin.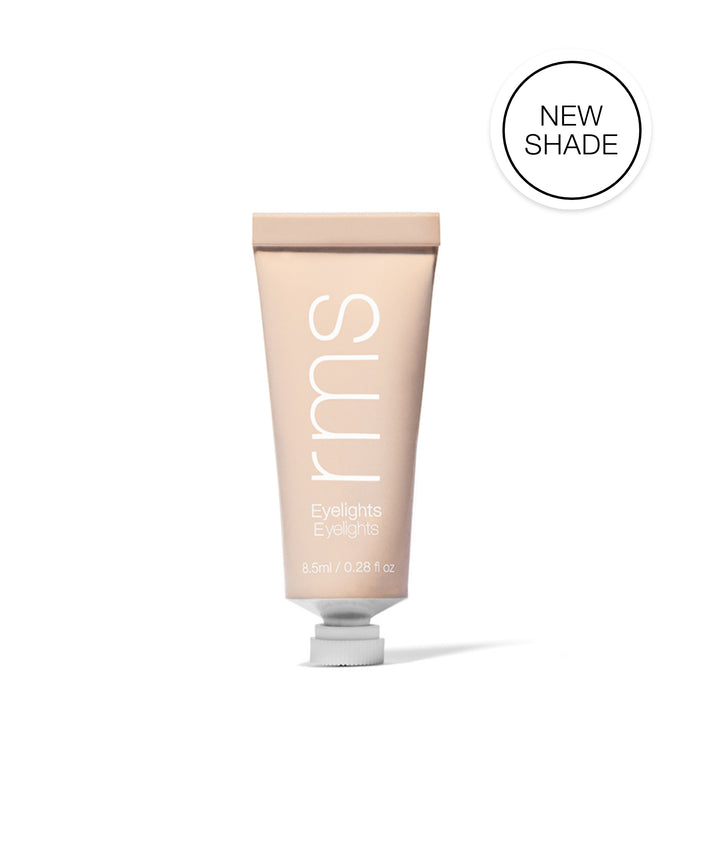 Sometimes you just want to throw on a little color and go. I love cream eyeshadows that perfectly blend out with your fingertips. This one has green tea and peptides to create a more luminous and smooth finish.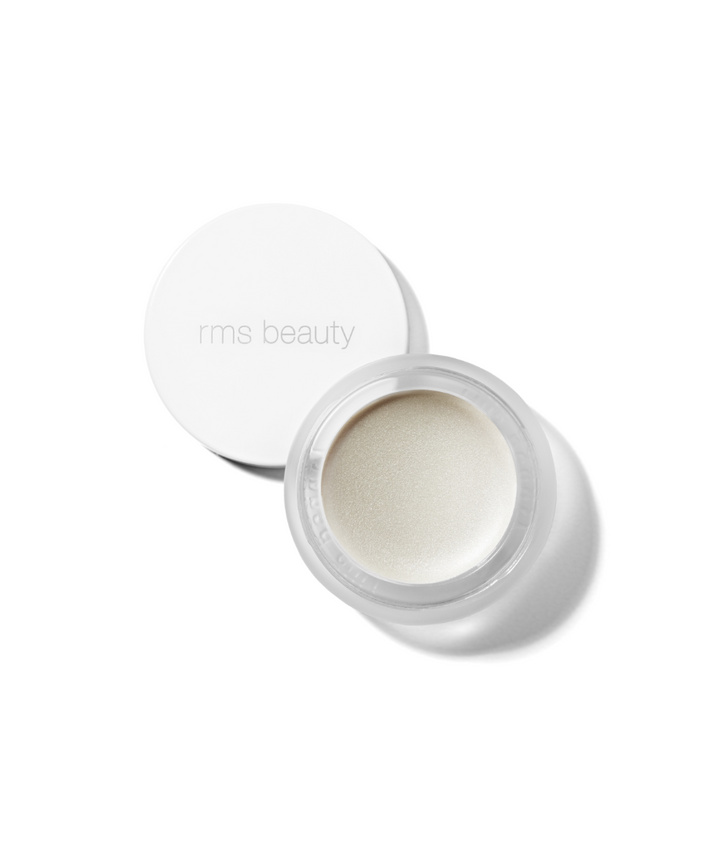 The secret to glass skin (other than great skincare) is radiance. I like to throw on a little extra moisturizer and a lightweight illuminator (like this one) to really create the appearance of glowy skin without the chunky glitters of most highlighters, which usually exaggerates fine lines or textured skin.
Overwhelmed?
If you're someone who feels overwhelmed with all the choices when it comes to makeup products, or if you're not sure what products to use or buy, my makeup shopping service can help.
Whether you're looking for a new foundation, a bold lipstick, or a reliable eyeshadow palette, I can personally recommend makeup products tailored to your specific needs, skin type, and preferences. Plus, with my insider knowledge of the beauty industry and access to a wide range of brands, you can discover new products that you may not have come across on your own! So don't let the overwhelming world of makeup hold you back – let me help you find the perfect products and boost your confidence with a makeup bag full of must-haves.
In conclusion, embracing beauty brands made in the USA isn't just about supporting local businesses.
It's about celebrating diversity, inclusivity, and ethical practices. The American beauty industry has evolved to cater to a wider range of skin tones, preferences, and ethical concerns. From inclusivity in advertising to sustainable, clean, and cruelty-free formulations, these brands are changing the way we view beauty.
So why should you consider incorporating US-made products into your beauty routine? Because makeup is for everyone, regardless of your lifestyle, skin color, or preferences. It's about feeling good about your choices and knowing that your purchases contribute to a positive change in the beauty industry.